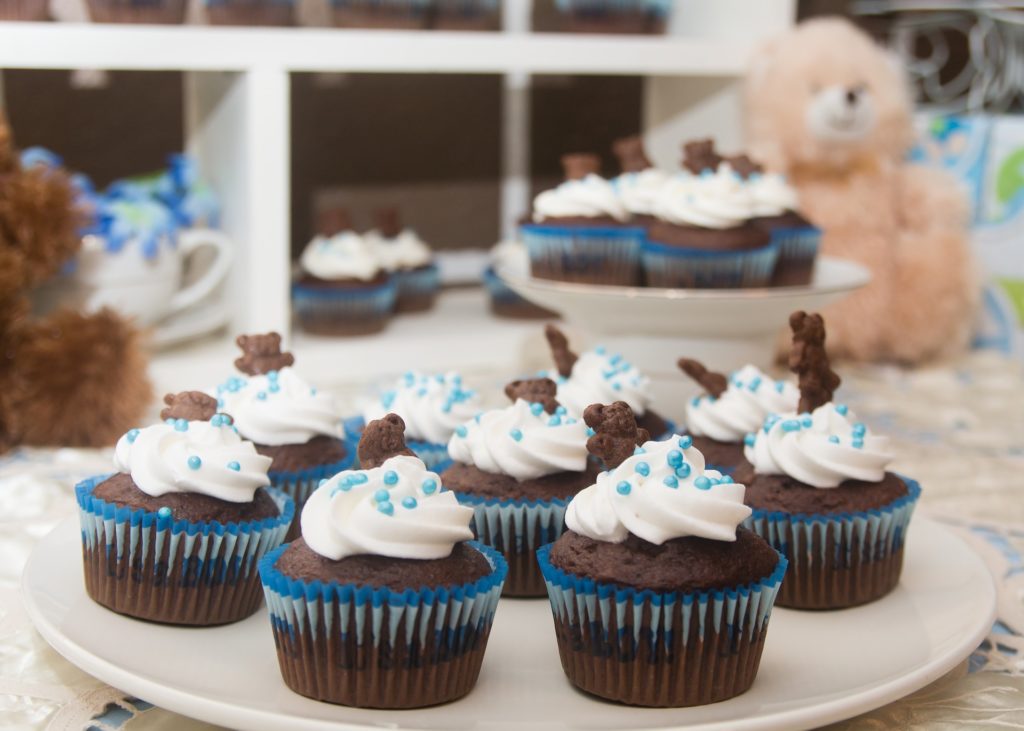 Having a baby can be an exciting time, but on top of all that excitement can come a lot of stress. 
If there is one part of having a baby that shouldn't be stressful, it's the baby shower. A baby shower is your time as a soon-to-be mom to be surrounded by friends and family and to get excited about getting to meet your new arrival.
The one thing that seems to cause worry, however, is deciding what to do for the baby shower and what you need to organize. Today we are going to introduce a few possible ideas for your baby shower and also throw a little creative light on some party favors to thank your guests for coming.
How About A Tea Party?
When it comes to something that has an air of sophistication to it, what could be better than hosting a tea party? 
The tea party was often something that was hosted by every little girl at some point, so now you have the opportunity, why not host one for real? A tea party can be one of the most straightforward events to organize, and find what you need to host one can be discovered online in a matter of minutes.
When inviting guests, you can set out a theme, and all get dressed up to the nines before sitting down for an afternoon of class.
When it comes to party favors for a tea party, you will never be short of options. You can go for something simple like personalized tea bags, or you could, of course, stretch to some personalized candy. Personalized candy, whether it's bars or bags, is one of the most popular favors at all baby showers.
Custom candy can be matched to the color scheme of your tea party, and you can even find some incredible options for baby shower candy bar wrappers that can be designed to meet your exact needs.
Have A Pampering Session
Being a mom is a tough job, and carrying that baby is just as challenging. If there is something that every mom to be deserves, it's a day of pampering.
Why not consider having a full afternoon with family and friends just relaxing. Whether you opt for a massage or a manicure, it is essential to remember that as a mom to be, you deserve it.
There are plenty of day spas around that offer baby shower packages for expectant mothers, and most of them will even offer catering for such as event.
For such a baby shower, there are some fantastic ways you can thank your friends and family when it comes to favors. One of the most popular options would be to have a little care package made up for each attendee.  
In the care package, you can include shampoo, conditioner, and moisturizer. It is also important to have a personalized label on these. Adding a personal touch is an inexpensive way of saying thank you, and it's also a great way to give your baby shower a touch of class.
Have A Creative Day
If there is one thing that can make an amazing baby shower, it's making it a craft day. There are a few ways you can introduce crafts to the baby shower, so let's take a look at them now.
The first way is for all those moms out there that love the crafty things in life. You can get searching on the internet for a few craft ideas that would be great for the new arrival and then arrange a little competition between all of your friends and family to see who has crafted the best.
Once everybody has completed the task at hand, it is your turn to judge the top three. A great little idea here is to have personalized prizes for the top three and then simple favors for everybody else that came to the shower.
There are some great options when it comes to prizes, and you can consider spending a little more for the winners of your competition. You can get personalized wine bottle stoppers, personalized candles, and even personalized coloring books that help release a little stress. 
The second option as a craft day is to get your guests involved in creating the nursery. While putting together a nursery can seem like a fun thing at first when you're heavily pregnant, flat-pack furniture can be more than a little annoying. 
So why not leave the decorating and the arrangement of the nursery to the shower party. Decorating parties are quite popular for a lot of occasions now, so getting a few of your artsy friends to help you create the perfect space for your newborn is an incredible idea.
Have An Outdoor Baby Shower
One incredible way to enjoy the ultimate in baby showers is to take the party to the outdoors. If you have space and weather permits, firing up the BBQ and heading outside is one of the most enjoyable ways to spend your baby shower.
When you host a party outdoors, you open up the possibilities when it comes to activities, and you can even throw up a marquee should you want to prepare for a little bad weather. 
If you decide to host a BBQ party outside, you can even do something as brilliant as throwing up a large sheet, getting hold of a projector, and when the sun goes down, you can all sit and enjoy a great rom-com like the days of pictures in the park.
With incredible events like this, you can dish out favors like personalized grilling sauces that will leave an impression of everybody that attended.
Hopefully, you have found a little inspiration above and that something here will make your baby shower an event to remember for years to come.