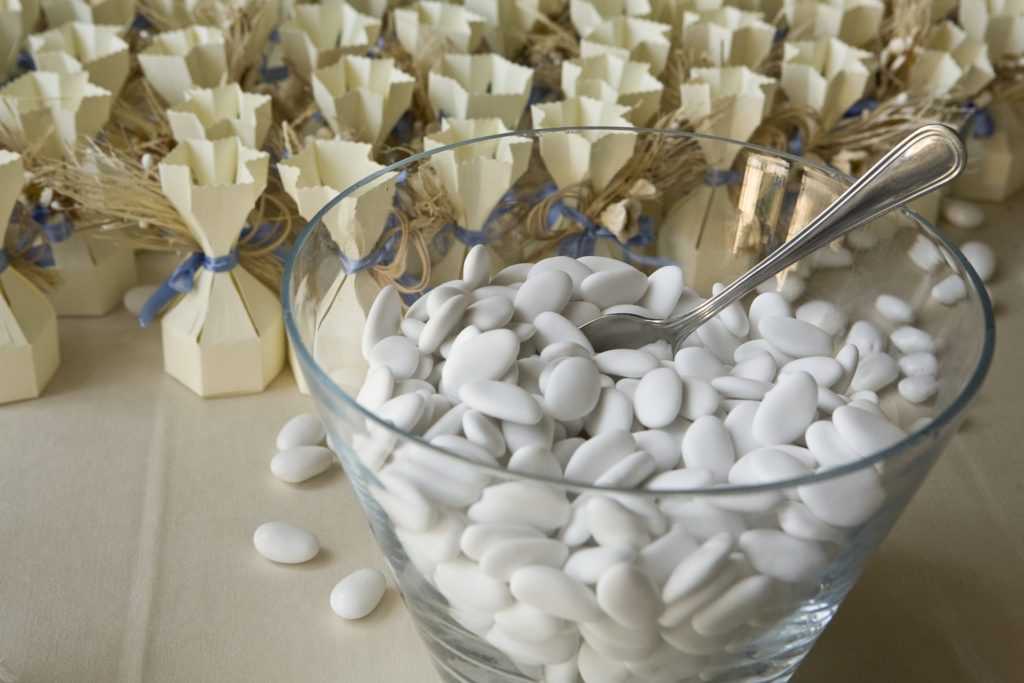 In recent years, wedding favors have come a very long way. Long gone is the time when wedding favors were a few mints or a somewhat questionable tiny bottle of alcohol.
Today creativity is taking over, and every aspect of the modern wedding is becoming more personal and far more creative. You can now add flair from everything to place cards to your welcome board, and the possibilities are endless.
When it comes to what's on offer for a little gift for the guests, the possibilities are only limited by your imagination. Whether you are seeking something practical or something that is personalized with a touch of class, there will be something out there to tickle your fancy.
Today, we are going to look at some fantastic wedding favor ideas that can put the finishing touches to your wedding tables.
Party Animals
The first item to make our list is quite a fun little idea. If there's a great deal of love of animals, this is one of the best ways to add a little personal touch to the tables.
You can easily pick up collections of animal toys in bulk from an online outlet and then let your creativity take over. An excellent idea for these little party animals is to grab some polyurethane spray paint, match the animal colors to the theme of your party and create a small slit in the back of the animal.
When you have your slit in the back of the animal, you can then use these charming looking little animals as place card holders.
Something as simple as this can add something extra to the wedding tables, and your guests will fall in love with these budget-friendly and different little favors.
Wedding Mix-Tape
While it may seem rather retro, creating a CD of your favorite songs as a couple and even songs from the big day, is an amazing idea.
If you want to go all out on your CD, when you send out your wedding invitation, you can ask your guests for their favorite song. You can use this song not only as a part of your big day, but it will also be a great addition to your big day mix-tape.
The wedding CD is one of those wedding favors that are not only a fun gift; it's also one that people will be able to hold onto to remember your wedding day.
As an extra addition to the CD itself, it's a great idea to have your CD cover made with a classy design or a label on the cover. This option may be a simple one, but it is possibly one of the best wedding favor ideas on the list today.
Personalized Candy 
If there is one thing that will always go down well at a wedding; it's having candy as a wedding favor.
There are many ways you can introduce candy to your big day, but having personalized candy bars is one of the finest ways to go.
You can keep things as straightforward or as complicated as you like when it comes to your wedding candy, but one of the best ways to stand out is to incorporate your wedding colors throughout.
If your wedding has purple and cream in its color scheme, something as simple as white chocolate and berries will help replicate the feel of the wedding in the chocolate itself. When it comes to the wrapper, there are some incredible candy wrapper stores out there that can easily create a bespoke design to meet the exact needs of your big day.
Another great option with candy is the DIY candy buffet stand. You can create personalized candy bags and hold a tasty little buffet of the sweet variety that will surely be a hit with everybody.
A Creative Kinder Surprise
It is often said that the simplest things are always the most effective, well how about introducing a favorite to the big kids and the small ones. 
Kinder surprise is still popular among the masses and bringing them on as wedding favors is a great idea. If you are worried about them being a tad impersonal, you needn't. Just like with our previous idea, you can have the wrappers personalized and give a whole new edge to the Kinder surprise. 
The great thing about something as simple as this is, you can ask your guests to place all of their surprises on the table and get a group photo of the toys. 
Doing something as quirky and straightforward as this also offers even more fun to your already brilliant big day.
Something Minty
While the days of mint in a packet are long gone, this doesn't mean that using mints as a wedding favor is no longer viable.
If you are after something budget-friendly that can still be classy, minted favors are absolutely an option. Whether you opt for a personalized box of small mints or you can even get a personalized version of tic-tacs, you won't be short on choices.
Mints as wedding favors are usually great as people can get a little on edge after a large meal. Providing them with a freshened mouth will leave a smile on their face stretching from ear to ear.
Sophisticated Tea Bags
Nothing says sophisticated more than an exquisite cup of tea, so why not place a selection of crafted herbal tea onto the table as a favor.
While it may seem strange at first, you can even create your special blend of tea to mark the big day and then finish it with a personalized packet.
Something this simple is exceptionally effective, and everybody enjoys a nice cup of tea sometimes. 
Whether you opt for tea or music, hopefully, something on this list will take your fancy and has given you the inspiration you need for a wedding favor for your big day. It is important to remember, to get the best from your wedding favors, a professional and personal touch will always go hand in hand towards getting you the best possible favor.