With all the goodies and games that go along with this season, Halloween is a fun time of year for children and adults to enjoy time together. Why not throw a Halloween party for your children and their friends? Here are some simple ideas to get you started.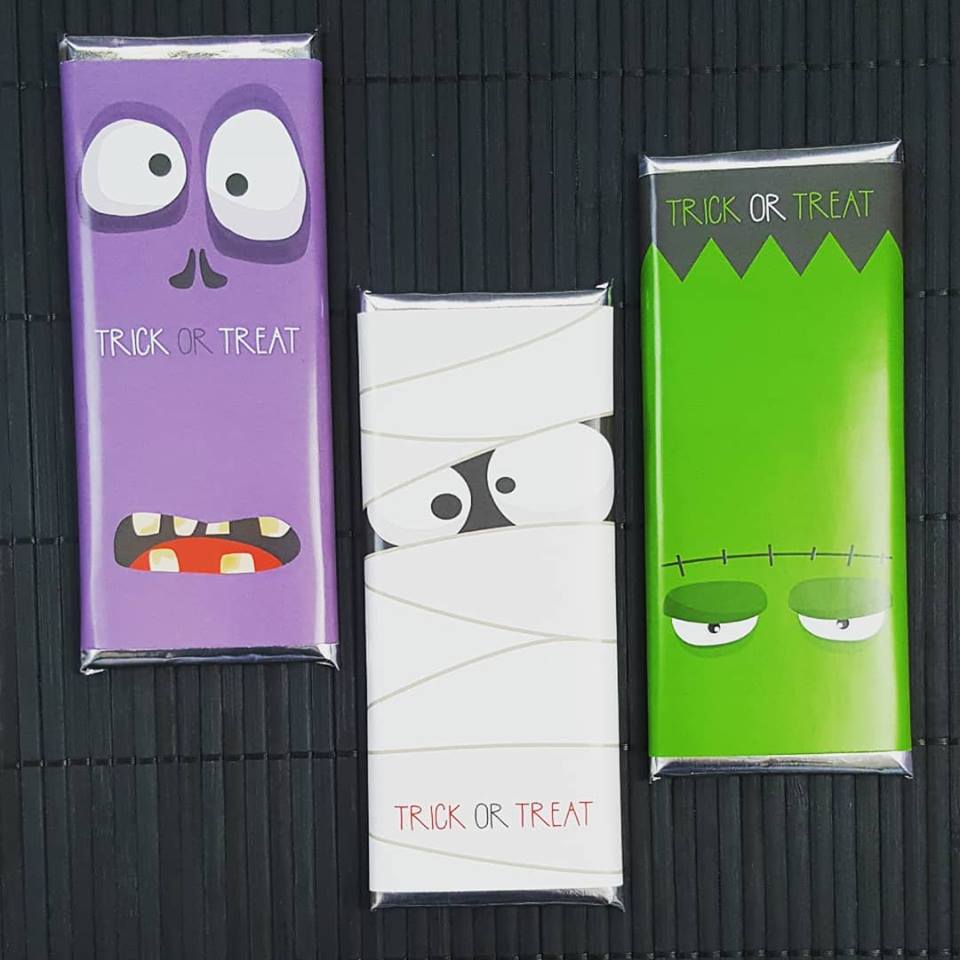 Invitations
You can make your own Halloween invitations with construction paper and glue. Cut out orange pumpkin shapes, and add black triangle for the mouth and eyes of a jack-o-lantern. Then write the party details on the back. You could also cut out large white circles to make an eyeball. Add a black paper pupil in the center and draw lines with a red marker. Use your imagination to make all kinds of shapes.
If you are handing out invitations, create some excitement by placing your paper invitations in a small goodie bag. Add candy and small Halloween toys.
Decorations
Halloween party decorations are as easy as black and orange crepe paper and balloons. You can also add a few skeletons or pumpkins, and a throw a sheet over a clothes hanger to create a ghost. Consider the age of your guests when you decorate. Older kids might love a monster in the corner with glowing eyes while little ones may be afraid.
Many people have animatronic or inflatable Halloween decorations. Ask friends and family to borrow some for your event.
If your party is going to be at night, turn down the overhead lights and hang strands of orange lights on the ceiling, around tables or in an entryway.
A fog machine is easy to use and can make your front door look particularly inviting.
Food
Halloween-themed food can be lots of fun, and you can get as simple or as complicated as you like. Wrap hot dogs in a refrigerated bread dough and add two drops of ketchup as eyes, and you have edible mummies. Push almond slivers into the end of carrot sticks for creepy witch fingers. Make monsters on pizza by artistically arranging toppings like veggies and pepperoni to form creepy faces.
Give other foods a creative flair by renaming them. Potato chips and dip can be dragon scales with pureed monster poop, and spaghetti with meatballs could be sautéed worms topped with balls of brain.
Make your punch bowl scarier by filling plastic gloves with water and freezing for ice shaped like a floating hand. You can also use some dry ice to make things smoky.
For dessert, crunch up some chocolate cookies and mix them into chocolate pudding. Sprinkle gummy worms and bugs on top. Or for a special sweet treat, give them custom chocolate candy.
Activities
Introduce your children to traditional fun with old-school Halloween activities like a costume contest and guessing how many candy corns are in a jar.
Set up a craft table where kids can paint a pumpkin or make their own Halloween-inspired picture frames out of foam shapes found at any craft store.
Turn a small space into a photo booth area with a black sheet or tablecloth as a backdrop, and give kids Halloween signs and props to use. Take everyone's pictures and either send them digitally after the party or print them for guests to take home.
Hide small, wrapped pieces of candy all over your yard and let kids hunt for them. Have specific areas designated for younger and older kids if you have a mixed group.
You can also turn popular children's games into Halloween activities by adding a Halloween spin. For example, you might divide guests into pairs and give each team a small pumpkin. Ask the team to toss the pumpkins back and forth, taking a step back each time, to see who can last the longest.
Use orange and black balloons for balloon games, or use Halloween music for a game of musical chairs.
Party Favors
If you are only having a few guests, personalize trick-or-treat bags to let kids take home with them. Fill the bags with candy and lighted items like bracelets for use on Halloween night.
For lots of kids, set up a candy bar and let kids choose their own mix of treats, toys and other small items.
Halloween is a holiday that lends itself to fantastic parties, and it's also a great time to make childhood memories that will last a lifetime. Use these Halloween party tips to get you started, and you are sure to throw a bash that your kids and their friends will love.