More and more couples are deciding to get married during the fall. It is not hard to see why this is the case. Fall is a beautiful season. The weather is often pleasant and the beautiful colors of nature can provide the most stunning backdrop for any wedding celebration. With that being said, in this blog post, we are going to take a look at some of the best fall wedding suggestions.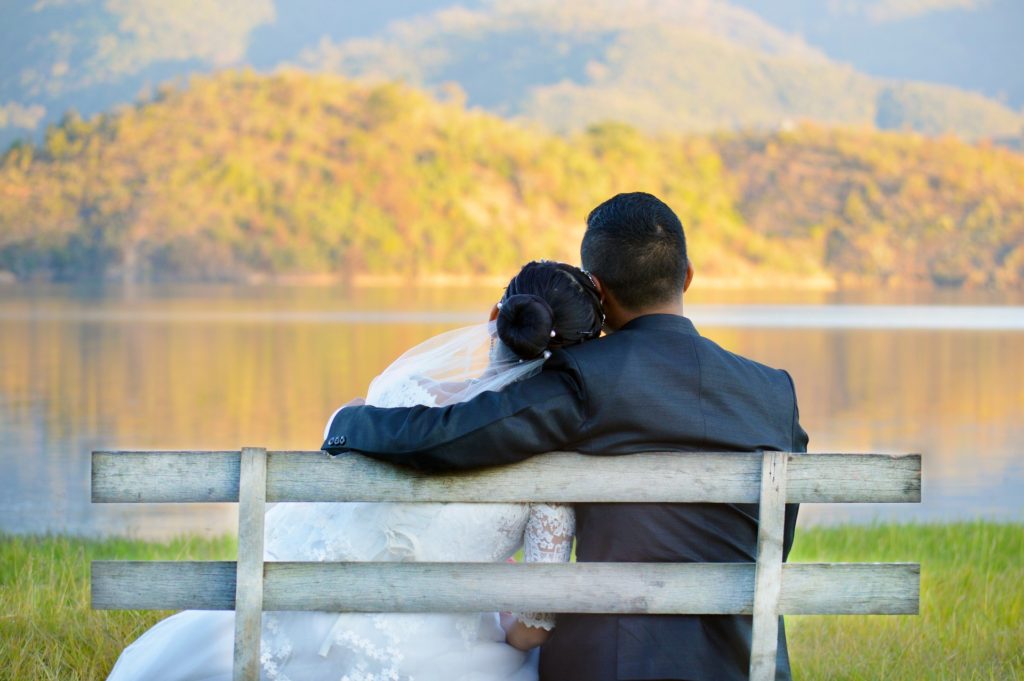 Getting the rustic feel right
There is only one place to begin when it comes to fall weddings, and this is with rustic trends and designs. After all, barn weddings are certainly part of the norm when it comes to having a wedding in the fall. And, don't worry, these outdoor, rustic style weddings are not going to be disappearing any time soon. However, despite this, there is no denying that the unpolished bohemian affairs that seem to have been inspired by Coachella are starting to fall out of favor. Instead, you should consider the likes of handmade and custom parasols instead of vintage chandeliers. It is also a good idea to make the most of luxe textiles and fine china so you can create the perfect outdoor vibe that is a lot less stuffy. Plus, you can create a whimsical yet moody vibe with colored taper candles. It is all about the little touches when it comes to weddings, and this is definitely the case for those rustic outdoor affairs. Small changes have the ability to make a massive difference, completely elevating your design while still ensuring the occasion is organic and romantic.
Fresh fruit
Using fresh fruit is a great idea for fall wedding design. However, you do need to be mindful regarding how you go about it. Skip the over-used Pinterest faux pas for fresh fruit, like twine and mason jars, and instead, make sure you go for thoughtful floral arrangements instead. Stick to seasonal produce and evergreen florals for centerpieces that are color-rich. They will feel organic and natural without giving off the impression that you have tried too hard.
Add a sweet touch for your wedding favors
There is no denying that choosing wedding favors can be difficult. After all, you want to choose something that is going to make your wedding memorable and something that everyone can enjoy. At the same time, this is not something you are going to want to blow your budget on. This is where personalized wedding chocolate bars come in. Candy bar wrappers that have been designed and personalized to fit in with your fall wedding can provide the perfect finishing touch to your wedding tables.
Don't be afraid to take a risk when it comes to wedding fashion
There is no denying that your wedding is all about you, and so you should not be afraid to take a risk no matter the time of year. However, in the fall, it is a lot easier to play around with bolder-toned touches and deeper prints. You are able to do this without fretting about losing the timelessness and uniqueness that any sort of bridal gown demands. Take the time to look on Instagram and in fashion magazines to get some inspiration about this. If you are not a bride that is afraid to take a bit of a risk, fall is the perfect season for your dream wedding. 
A touch of velvet
Last but not least, why not consider adding a touch of velvet? There is no denying that autumnal tones and blue hues have an inherent fall feel. However, you can turn the volume up on a chic fall soiree with little velvet hints and touches that are in rich jewel tones. Why not scatter this rich fabric throughout your fashion styling, furniture, and table setting for a look that is seasonally appropriate and perfectly posh? It is all about personal touches and luxe details when it comes to emulating this trend properly. This includes the likes of velvet ribbons being used on the chairs, menus, and programs to tie everything together perfectly for your special day.
As you can see, there are many different steps that you can take in order to create the perfect fall wedding. From adding a velvet touch to making the most of personalized and custom candy for your wedding favors; the options are endless. We hope that you now feel inspired to create the wedding of your dreams this fall. Congratulations!