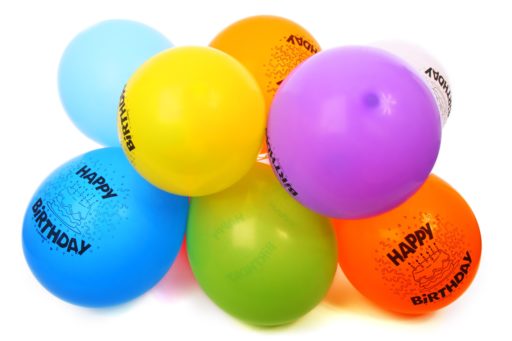 Passing out fantastic party favors is a fun way to honor the person whose birthday you are celebrating and to give guests something to take home from the festivities. Surprise and delight your party guests with customized favors that will also serve as a special memory of the celebration.
Here are 8 ideas for sensational customized birthday party favors to thrill your guests and the person of honor.
1. Customized Hershey Bar Wrappers
Chocolate candy bars make delicious party favors, and providing a customized wrapper will make them even more special.
Choose from a huge selection of themes or create your own design. You can even add a picture to your candy bar wrapper. This a perfect choice for a milestone birthday, and it makes a great focal piece for a candy buffet.
Lollipops are another fun choice for a party favor. Select the perfect color for your beautiful, swirled lollipop and then add a wrapper with a wonderful message for the special person whose birthday you are celebrating.
Lollipops also double as cheerful party decorations and can be grouped together in festive bouquets. Order a variety of colors to liven up your candy buffet.
3. Custom Tins
Custom tins announce the occasion for celebration and can be filled with any small treat you like. Filled with jelly beans, small chocolate candies or mints, each tin is a sweet treat for your guests. You could also get creative and fill the tins with flower seeds, trail mix, sand from a beloved beach or any other small item.
4. Personalized Water Bottles
Give guests a party favor they can use multiple times with a personalized water bottle. Print a cute design along with the birthday person's name and birthdate, or select a message thanking guests for attending the party.
Guests will enjoy memories of fun times together each time they drink out of their water bottles, or they can take the bottles home and fill them with anything from candy to paper clips.
5. Printed T-Shirts
T-shirts and tank tops make amazing party favors, especially for destination parties. If your birthday bash involves a mini-vacation, order matching t-shirts for everyone when your group hits the amusement park, entertainment complex or restaurant. You'll attract attention for the person you are celebrating and make the party more memorable for everyone involved.
6. Magnets
Magnets are fun party favors that also serve a purpose. Guests can take these favors home and stick them to the fridge where they will hold photos and household information while providing a memory of a fun party.
Magnets can share a birthday wish, announce a milestone birthday, thank guests for attending and even include a photo of the person being honored.
7. Miniature Candy Bar Wrappers
These adorable wrappers are excellent when you want to fill a bag or box with miniature Hershey bars. Add them to an assortment of candy to create a delicious mix that guests will love. You can also use them on a candy buffet so guests can make their own combinations of treats.
8. Stickers
You can turn just about anything into a personalized party favor by attaching a sticker. Pick the perfect theme for your party in just the right size for the item you are decorating, and send guests home with something special.
You can use stickers to decorate notepads, whistles, books, bubbles, bags, soaps and small toys.
The next time you host a birthday party, make it a truly special occasion by giving personalized party favors for your guests to take home and enjoy. Use these 8 ideas to spark your imagination and kick-start your creativity as you choose the perfect, customized party favor.